Camila Cabello Received Some Unexpected Feedback During A Live Radio Call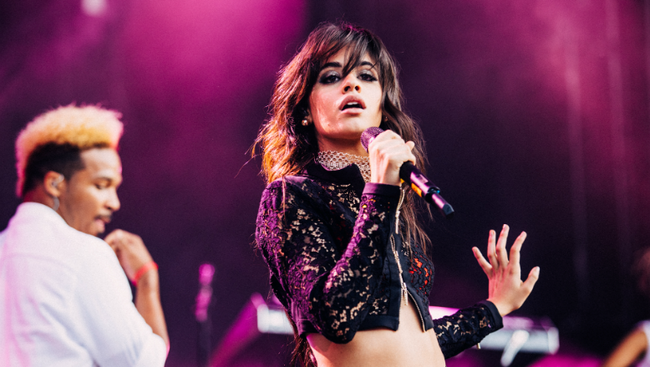 In a new clip, the former Fifth Harmony singer is heard talking to a woman by the name of Terry until her son Louis hops on the phone and offers the pop star an unexpected criticism. "Guys, have you got any words of advice cause Camila is doing her very first presenting on 'Capital Breakfast' today?" DJ Roman Kemp asked the young boy, to which he dropped the bomb. "She's the worst singer!"
Cabello might still be a budding solo artist, but the 20-year-old took the high road when reacting to the moment. "It's okay. I still like Louis. I still think he's a great guy. No, it's okay. Have a great day at school, buddies," she told them over the phone, adding, "Well, that hurt my feelings." After all, this is one of the many females that stood in front of Simon Cowell and others during the second Stateside season of The X Factor and endured criticism week after week.
In related Cabello news, the star was recently announced as the first-ever recipient of the Fangirls Award, an honor presented by L'Oréal Paris and iHeartRadio that recognizes a female artist who has pushed boundaries with her music and message while inspiring her fans around the globe.
Photo: Rachel Kaplan for iHeartRadio