Peach On The Beach Frappuccinos Arrive At Starbucks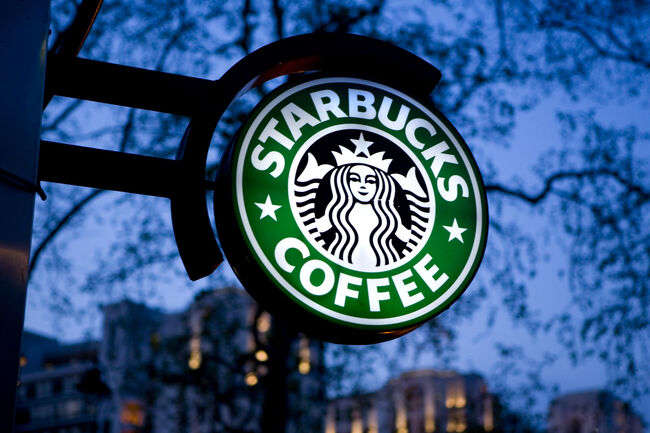 If Starbucks' limited-time Tie-Dye Frappuccino wasn't the summer dream you hoped for, may we point your attention towards the Peach on the Beach Frappuccino? Starbucks' latest tasty treat blends white peach pieces, peach juice, peach puree, and peach sauce. How delicious does that sound?
Now here's the bad news: not only is the Peach on the Beach Frappuccino only available for a limited time, it's also only available in Starbucks locations in Japan. Bummer, right? But maybe if the peachy treat performs well in Japan it will end up in the U.S. one day in the future.
Popular foodie Instagram account @CandyHunting shared a photo of Peach on the Beach and, TBH, it looks quite Instragrammable. "To all my Japanese followers: Starbucks is releasing new Peach on the Beach Frappuccinos this coming Friday, July 19! The drink contains white peach pieces, peach juice, peach puree, and peach sauce. The Frap will be out through August 29. Again, I will gladly trade a Tie-Dye Frappuccino for this," the caption read.
Starbucks fans were pretty bummed to learn that Peach on the Beach is only available abroad. This is the second interesting frappuccino Starbucks has decided to release exclusively to one country this summer. It was recently announce the U.K. would be getting a Cookies & Cream flavored frappuccino, as well as a Strawberry Donut flavored frappuccino.
"I swear America gets the worst Frappuccinos. I always read about the coolest flavors in other countries like Japan," one fan commented on @CandyHunting's post. "Oh I wish we could get this here I love me some peach," another chimed in. Fingers crossed Peach on the Beach pops up in U.S. locations ASAP!
Photo: Getty